This original Lotus Cortina Mk2, is being offered for sale, as part of a collection of historic cars.
The car is ready to race.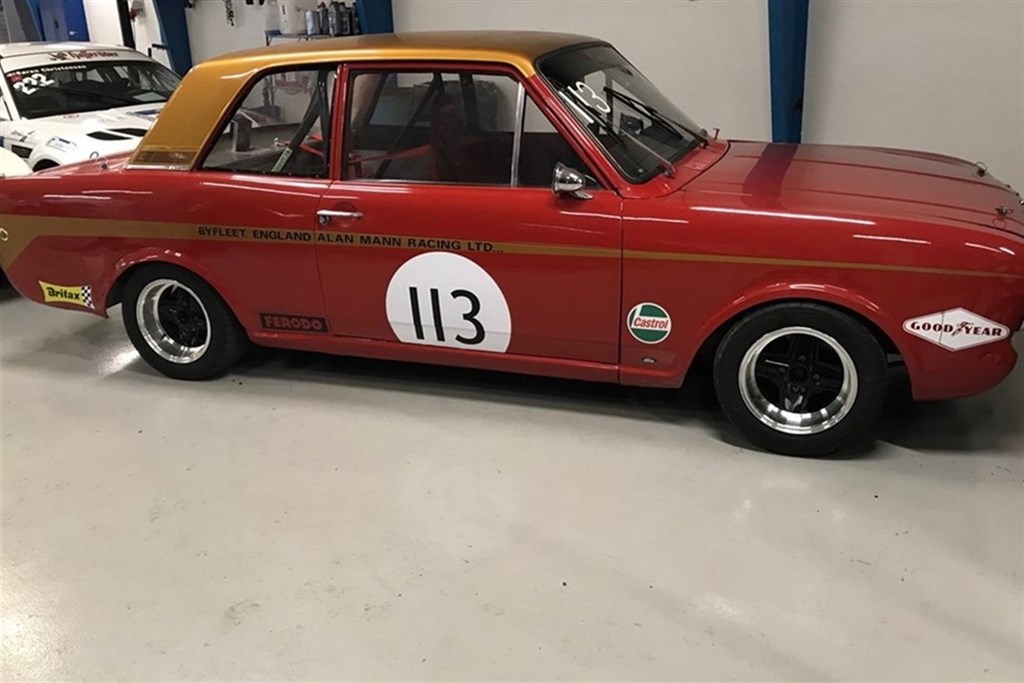 Engine (Lotus Twin Cam 1600cc):
3 hours race after complete renovation and rebuild.
Steel crankshaft, race bearings, crankshaft, lightweight clutch all balanced as one part.
Steel connecting rods (weighted) forged pistons (akralite), engine block height adjusted (optimized compression). Dry sump, tank mounted in rear of car for weight balance optimization.
Cylinder head ported, maximum size steel valves and brass valve guides. Armor valve seats for unleaded fuel use. Two double carburetors adjusted and optimized. Race exhaust manifold.
Engine is race ready and fine-tuned in mint condition. 179.1 HP (164nm torque).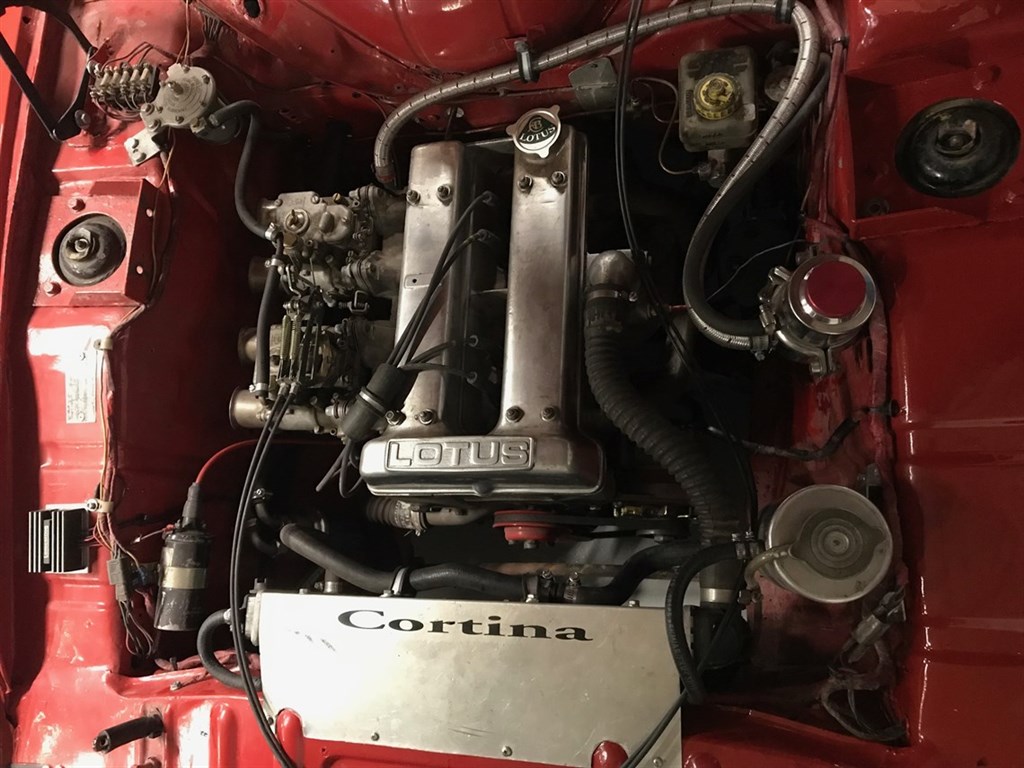 Gearbox:
Only been driving 8 hours since newly rebuild.
4 gear H-shift Quafie straight cut gears. 1-gear long. 1-gear: 2.48, 2-gear 1.69, 3-gear 1.21 and 4-gear 1.0. Short / close shift. New race clutch.
Rear differential:
New Quafie rear-lock differential with 45% diff plates.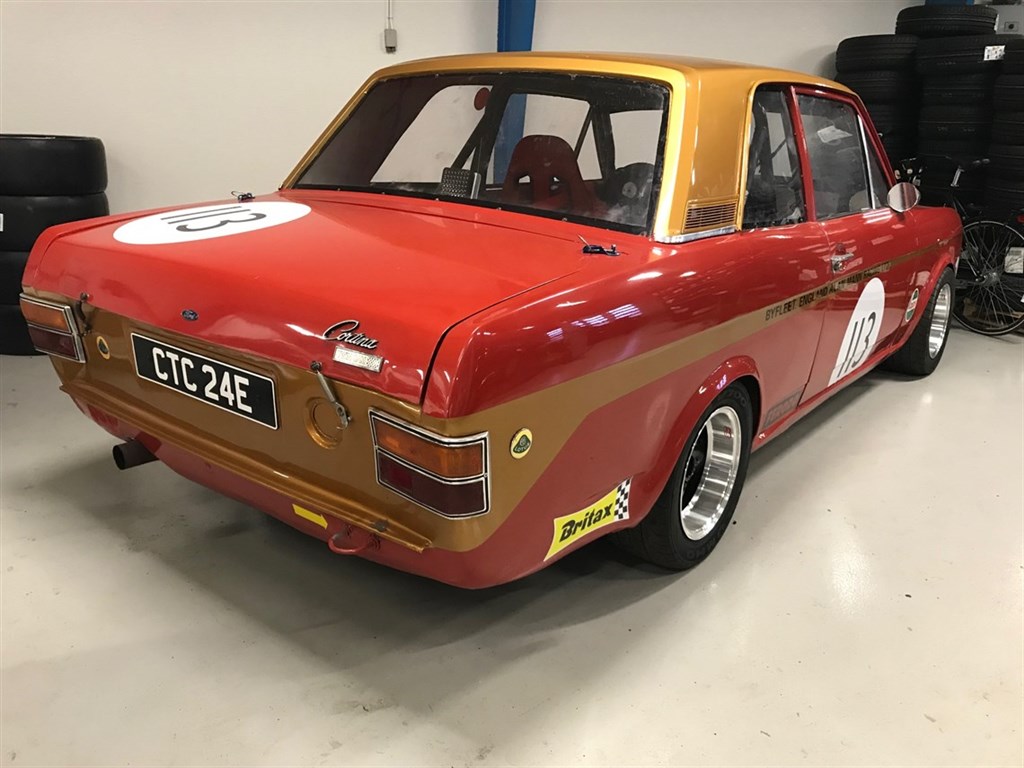 Chassis:
Original Lotus Cortina Twin Cam. Sold in UK as right hand drive. In 2014 rebuild to left hand drive. All original parts for right hand drive still exist). Original HTP papers, and International FIA approval which can be renewed at net cost if wanted. All FIA approved and valid racing parts, such as seat, H-belt, fire extinguisher, roll-cage. Super-light rims with Kumho tires.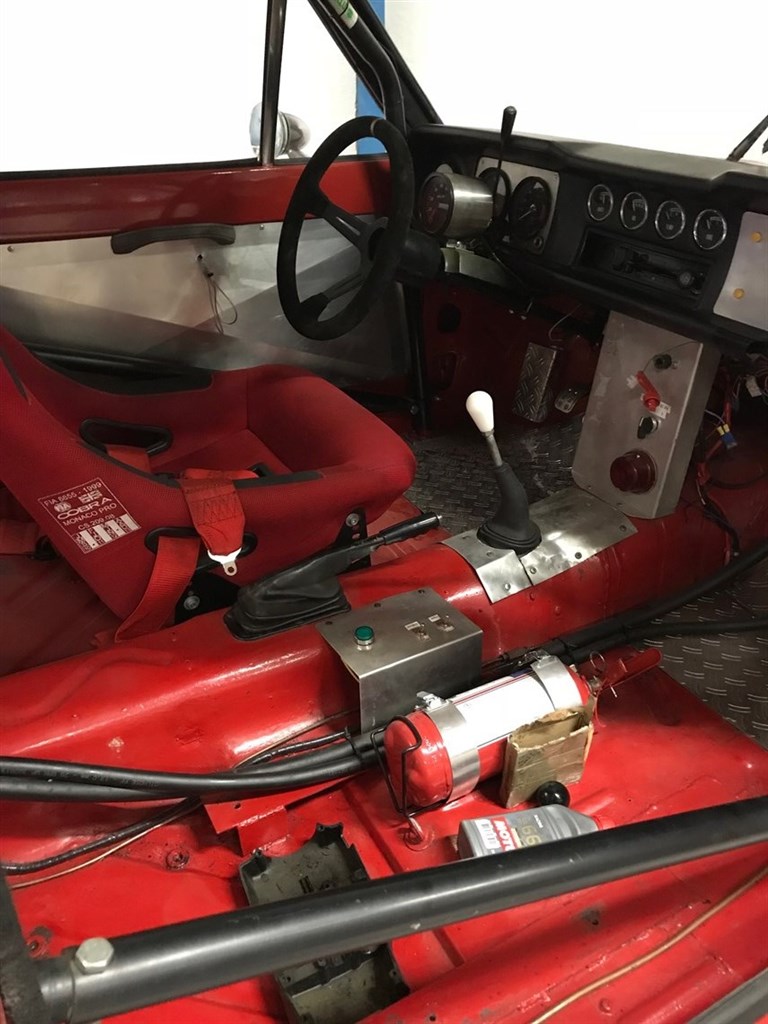 Brakes:
Standard homologated brakes front and rear with is3000 compound race brake pads front and rear.
The car pas been serviced and taken care of between EACH race.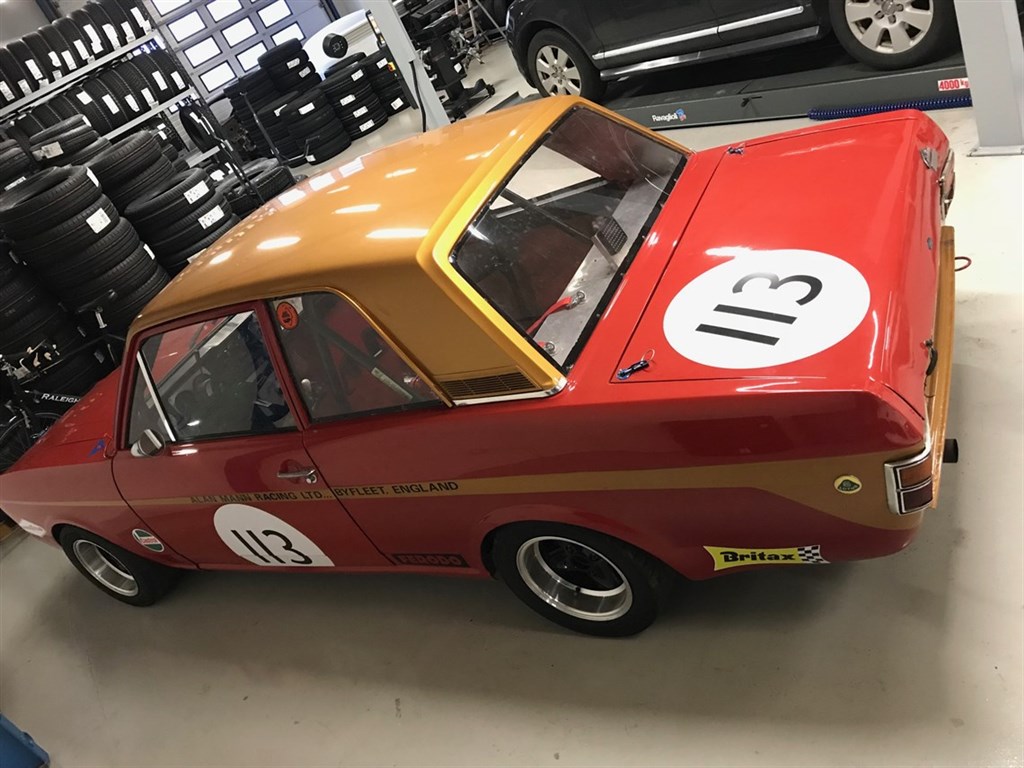 Recently spent for renovation approx. Euro (€) 6,000.
Price €uro 20.000 el. dkr. 148.000
SOLGT